Ocean Voyages Sets Record With Largest Haul of Plastic Removed in History
The marine plastic recovery vessel has pulled 103 tons of trash from the Great Pacific Garbage Patch by itself.
History has been made once again by Ocean Voyages Institute this week. The Hawaiian crew has removed 103 tons of fishing nets and consumer plastics from the Great Pacific Garbage Patch, which is the largest accumulation of ocean plastic in the world, located between Hawaii and California.
The company has broken its own record that they've set in 2019 after a 25-day clean-up voyage in 2019 where they removed 48 tons (96,000 lbs.) of toxic plastic from the ocean.
According to their report, they've collected twice the amount of trash now and reached an all-time high in the process.
SEE ALSO: PLASTIC INVASION REACHES TO THE WORLD'S DEEPEST OCEAN TRENCH
Largest at-sea clean-up ever made in history
On June 23, the Ocean Voyages Institute's marine plastic recovery vessel came back after a 48-days long voyage in the Pacific Ocean.
The marine vessel, which is currently docked at the port of Honolulu in Hawaii, was able to remove 103 tons (206,000 lbs) of trash from the Pacific trash vortex.
It is the largest at-sea clean-up ever made there to date.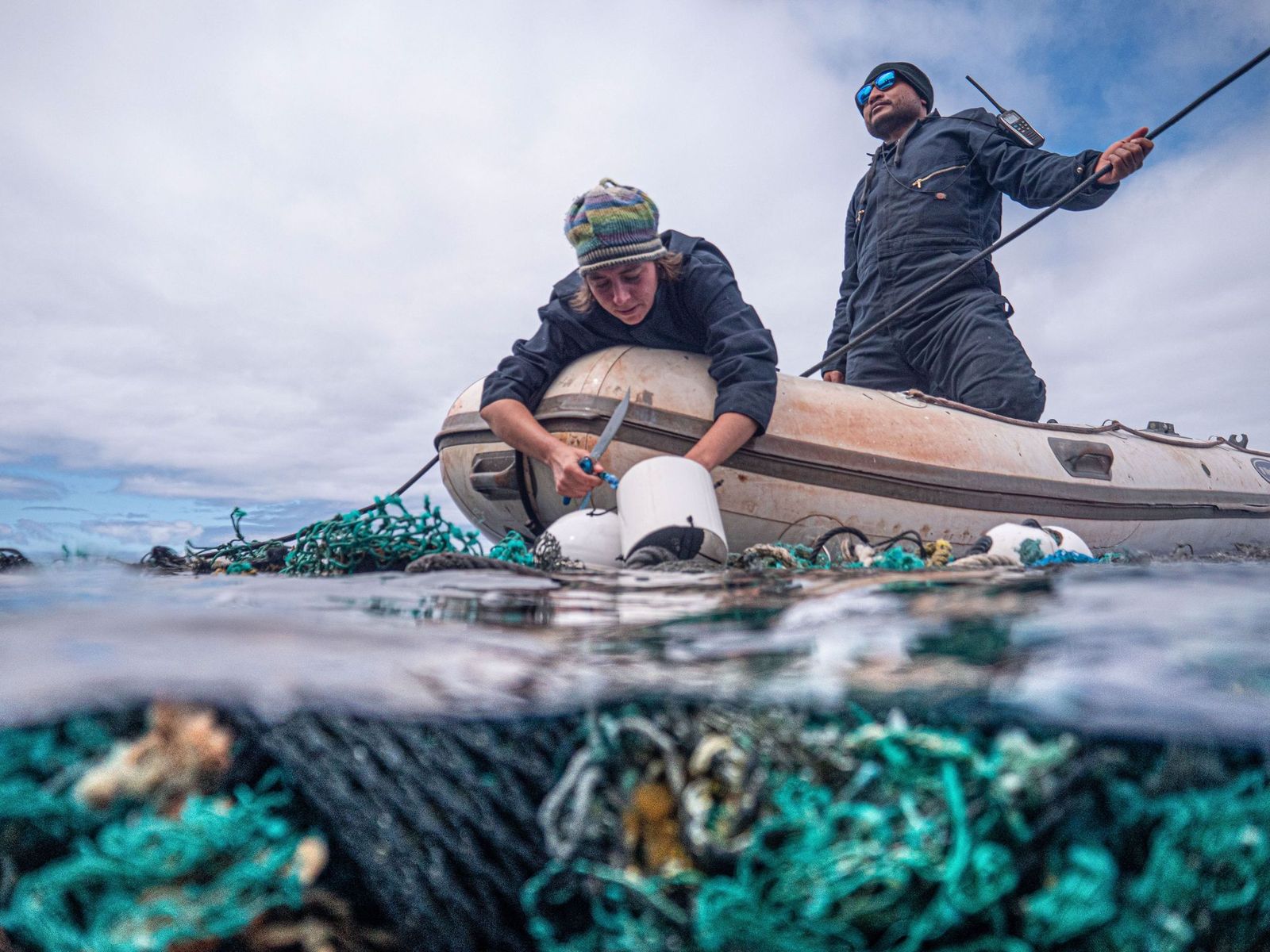 Mary Crowley, founder and executive director of Ocean Voyages Institute, stated, "I am so proud of our hard-working crew. We exceeded our goal of capturing 100 tons of toxic consumer plastics and derelict 'ghost' nets, and in these challenging times, we are continuing to help restore the health of our ocean, which influences our own health and the health of the planet."
"Nothing will end up in landfills or go back into the ocean"
Ocean Voyages Institute is currently preparing the trash that's been collected for upcycling and proper disposal. Crowley stated that "nothing will end up in landfills or go back into the ocean."
Their efforts in cleaning the open oceans are of immense importance since plastic waste results in the death of 100 million marine animals every year.
Crowley stated, "The oceans can't wait for these nets and debris to break down into microplastics which impair the ocean's ability to store carbon and toxify the fragile ocean food web."
By 2050, these nets and plastic debris will outnumber the fish in the ocean by scientists' estimates and Ocean Voyages Institute has established its lead in open ocean clean-up. Those interested in helping them in their efforts can donate here.
innovation
A chip company is building the brains of a self-driving experimental vehicle. What sets them apart from their competitors is their use of photonic or light-powered chips, unlike the others' traditional computer chips.