Got 100 Grand to Spend? Which Car Should Engineers Buy?
Most engineers probably can't afford to buy a 100 thousand dollar car, but we can dream right? If we set this as our budget and look at the market, which cars are the best for engineers?
2016 Chevrolet Corvette Z06 – $79,400
[Image Source: Wikimedia Creative Commons]
The 2016 Chevrolet Corvette Z06 is made for the track. It has an aluminum chassis and suspension system that was made for speed. Delivering 650-horsepower with a 6.2-liter supercharged V8, it can generate 650 lb-ft of torque. It offers a 7-speed manual or 8-speed paddle automatic transmission that can propel you down the road with insane response and acceleration numbers. The 0-60 time is just under 3 seconds. This car is perfect for the engineer looking to experiment with high acceleration and torque values. You could even perhaps justify it as an expense for your physics class.
Caterham 620R – $90,000
[Image Source: Caterham]
The Caterham 620 R is arguably one of the most notable cars currently on the market. The rolling chassis will cost you a steep $72 grand and after engine installation, your total will come up to $90,000. The car is fairly minimalist, but it puts you as close to the road as you can get. The 2.0-liter ford engine that gets installed in the vehicle may not sound like much, but it gives the Caterham a sub 3 second 0-60 time. This car is perfect for the engineer that loves being up close and personal to the machine of the car. Of any of the cars on the list, this has the best power to weight ratio. Also, even though there are 2 seats in the car, you likely won't be able to fit a second. This means no awkward social interactions with others – or it gets your date to sit real close to you. All wins in my book.
2016 Tesla Model S 90D – $89,500
[Image Source: Wikimedia Creative Commons]
Of course, the Tesla Model S would be on the list for top cars for engineers. After all, it's named after one of the most famous scientists in the world and it is the brainchild of Elon Musk, every engineer's role model. This all electric beauty can do 0 to 60 in 4.2 seconds and has a range of up to 315 miles on one charge. This luxury sedan is pretty much the only way to go for the engineer that wants to prove how on top of the latest technology they are. With the autopilot systems on the Tesla, you can also sit back and do your dynamics homework while you cruise to school [this is not recommended].
2016 Dodge Viper GT – $95, 895
[Image Source: Wikimedia Creative Commons]
The Dodge Viper GT isn't going to be around forever, in fact, you may not be able to get a new one for much longer. It features an 8.4 Liter V10 generating 645 horsepower and 600 lb-feet of torque. This car is nothing more than overpowered American muscle. Just like engineers, this car has a rugged yet put together exterior and amazing capabilities for power.
2016 Nissan GT-R – $101,770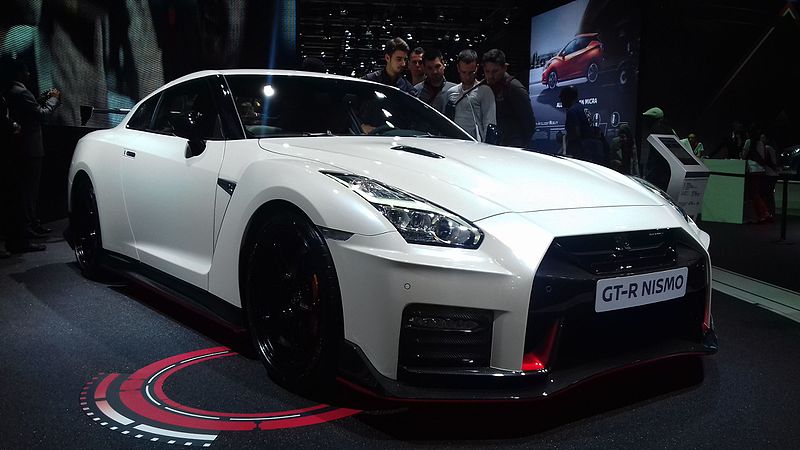 [Image Source: Wikimedia Creative Commons]
The base Nissan GT-R goes a little over our 100 grand budget, but you can still almost hit the mark. This car may not look as beautiful as some of the other cars on this list, but it is packed with technology. Every square inch is filled with computers and sensors to automatically handle all of the power from the 545 horsepower twin-turbo 3.8-liter V6. The 6-speed dual-clutch transmission allows a finely trained engineer to shift in just .15 seconds. Not to mention it comes with all-wheel drive for traction in the corners. The computers behind the GT-R plan for trouble – they can predict oversteer or understeer and automatically distribute power to the wheels to keep problems from occurring. This is an impressive problem-solving capability on par with the best engineers.
BAC MONO – $130,000
[Image Source: BAC MONO]
The BAC MONO isn't just a car designed for engineers, it was a car designed completely by engineers. When you order a BAC MONO, a team comes out and gets your measurements. Engineers then take these measurements and import them into design software to optimize aerodynamics and ride quality. The team used cutting edge generative design software from Autodesk to build the substructure. The aerodynamics of the car maximize downforce, decrease drag, and optimize engine power. This all brings the 0-60 time to 2.8 seconds and the top speed to 170 miles per hour. The car may be decently over the 100 grand budget, but when you get all this custom engineering for your money, it's only a little bit worth it.