The Most Affordable McLaren Yet Seeks to Double the Company's Sales
The McLaren F1 is still one of the most highly acclaimed supercars in history, but the company is creating a new line of sports cars hoping to bring them to the top of the market. This is the first time which the company has ventured into the sports car realm, and the new McLaren 570S has a price point of under US$200,000. You probably know the name McLaren, but as far as an established company behind the name goes, the McLaren Automotive subsidiary wasn't set up until about 5 years ago, according to Tech Insider. So far, the company has stayed around by selling small amounts of really expensive supercars, but they think their new 570S will help take them to the next level.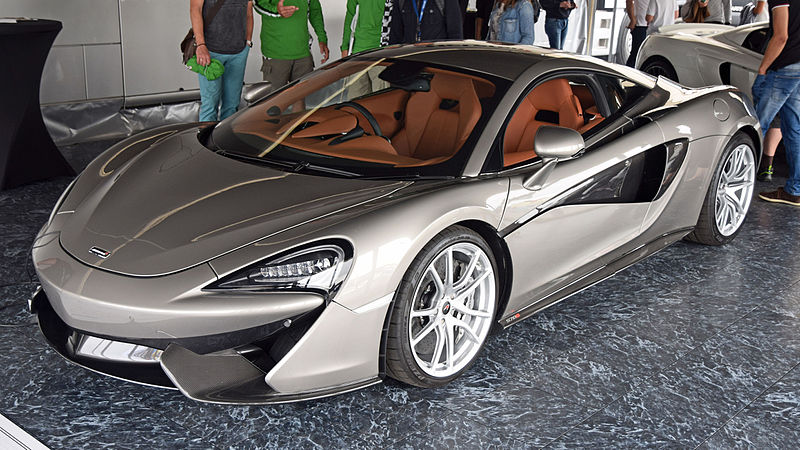 [Image Source: Wikimedia]
Admittedly, at a cost of base US$184,900, the car is still out of range for pretty much everyone, but this under 200K mark brings this supercar's cousin into the realm of many more people. The England-based company is hoping that their sports series of vehicles will double their sales, and give the group more capital to play around with. The car is beautiful, just look at it, and when compared to the cost of an F1 at upwards of 10 million, this McLaren comes off as well-priced.
This car is by no means a cheap knock-off of the much more elite models in McLaren's lineup, rather it features many of the same parts as the supercars, with some proprietary engineering that has brought the price down, according to Motor Trends.
[Image Source: Wikimedia]
So, for those that only had it in their dreams of owning a McLaren, maybe for some, the 570S is a little more in reach? Probably not. If you want to see some stunning video of how the car handles on the track and road, Motor Trends did an extensive review of the 570S, and it will make you drool.
https://www.youtube.com/watch?v=pz2lOKsjdT0
science
Scientists correct a key math error in the work of Edwin Schrödinger and others on color perception, potentially improving image and video processing.