Axe: The personal eVTOL of your dreams is now on pre-order
Pre-orders for the Axe, a two-seat personal eVTOL aircraft from London-based start-up SkyFly, are now open. The Axe is expected to start customer deliveries in 2024 and has high speeds of 100 mph (160 kph), a range of up to 200 miles (320 km), and a winged airframe.
These 16.4 feet (5 meters) long wings rest tilted upward when the eVTOL is on the ground, giving it a unique appearance from other aircraft types.
The Axe resembles a large multicopter more than a typical aircraft. Similar to a consumer drone, it rises vertically on four 4.9-foot (1.5-meter) diameter propellers and tilts forward to gain horizontal speed like a helicopter. This implies that when it is flying, its oddly inclined wings are level.
For redundancy in the hover, it has two 70 kW motors for each prop. The three-wheeled aircraft can take off and land vertically, but if you want to take off like an airplane, it only needs a 164 ft (50 meters) long runway, according to SkyFly. It has a 2.300-foot/minute ascent rate (701 meters per minute).
With a 48-kWh battery pack on board, the eVTOL weighs 944 lb (428 kg). It can carry a load of 379 lb (172 kg) or more and travel up to 100 miles (160 km) in flight on battery power. It also has a hybrid variant that combines a smaller battery pack with a range-extending generator if you need to travel farther. With this version, you can achieve a range of up to 200 miles (320 km). Additionally, its maximum take-off weight has been increased to 1,323 lb (600 kg), and its full thrust is listed as 1,543 lb (700 kg).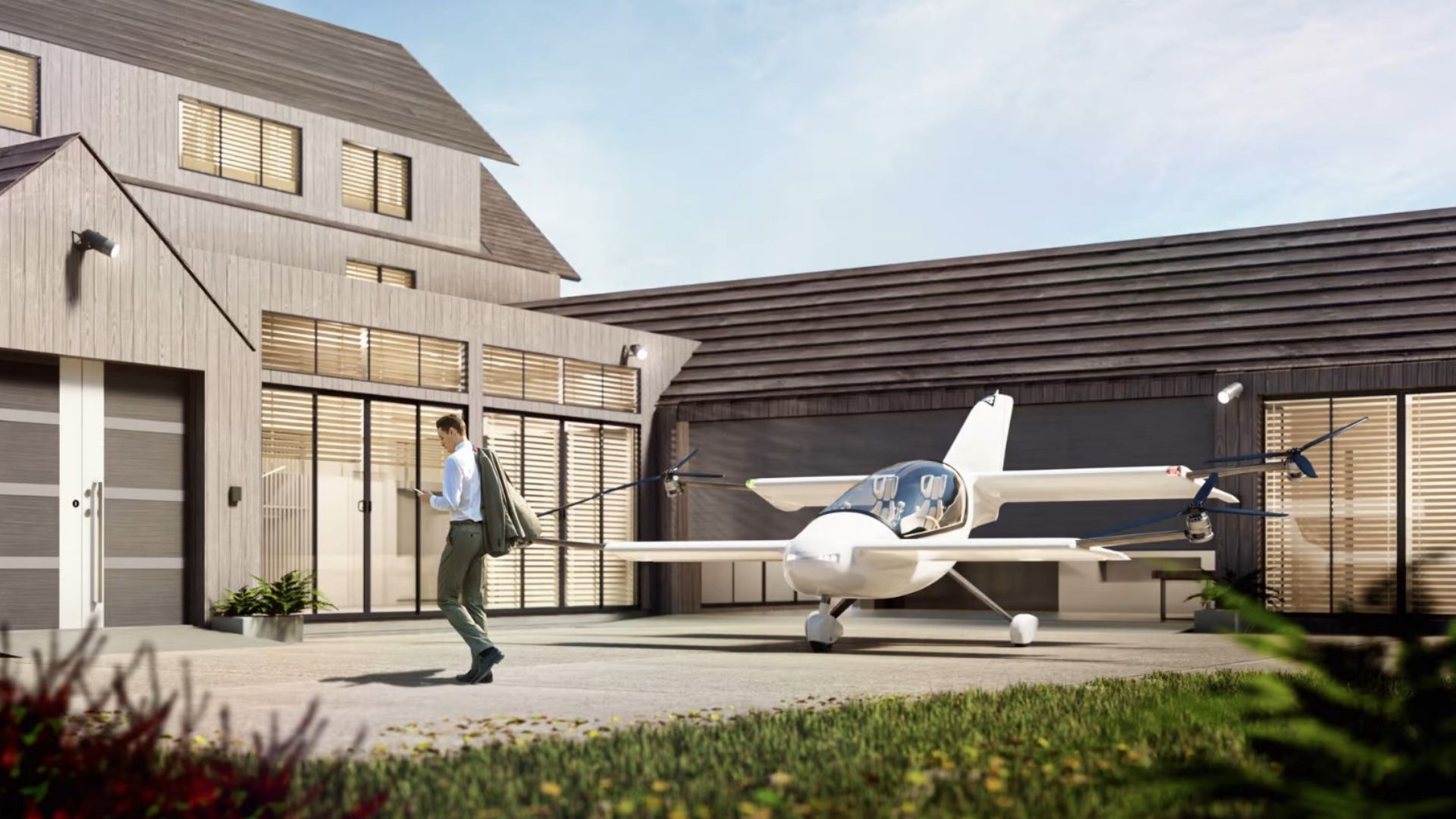 "The design features are unique in that it has two sets of short wings, and the engines are mounted in a 45-degree angle and do not rotate," said Michael Thompson, founder of Skyfly. "The wings allow for lift, giving it range and enabling conventional fixed-wing take-offs and the ability to glide at a 10 to one ratio with mechanical linkage if there were to be an engine failure and the redundancy of the eight engines were to be compromised. There is also a third layer of security with a ballistic parachute."
The Axe needs a regular fixed-wing pilot's license because it can fly like one until eVTOL-specific licenses start to appear.
The eVTOL aircraft has a base price of approximately $175,000 (£150,000). Reservations require a deposit of around $1,165 (£1,000).
Some of the alternatives seem a bit excessive; for instance, the range-extended version will cost you an additional $58,300 (£50,000), and adding a ballistic parachute as a last resort when things, and the aircraft, goes south will cost you an additional $23,300 (£20,000).
The Axe, while being pricey, is definitely an exciting aerial vehicle.
Add Interesting Engineering to your Google News feed.
Add Interesting Engineering to your Google News feed.