Citroën's New Two-Seater EV Will Only Cost You $22 a Month
You don't even need a license to drive this EV.
It's compact, it's cute, and it doesn't cost an arm and a leg. Welcome the newest two-seater electric vehicle by Citroën, the Ami.
This tiny car is more of an enclosed electric scooter, but that's not a problem given it's so wonderfully affordable. At $22 a month almost anyone can afford it. The cost will certainly come in handy given you only need to be 14-years-old in France to drive it.
SEE ALSO: 7 OF THE BEST CAR ADS WE WILL NEVER FORGET
The Citroën Ami
Built for city transportation, Citroën's Ami car is ideal for small streets and limited parking that's usually the reality of driving in congested cities. Moreover, it's so small that you don't even need a license to drive it.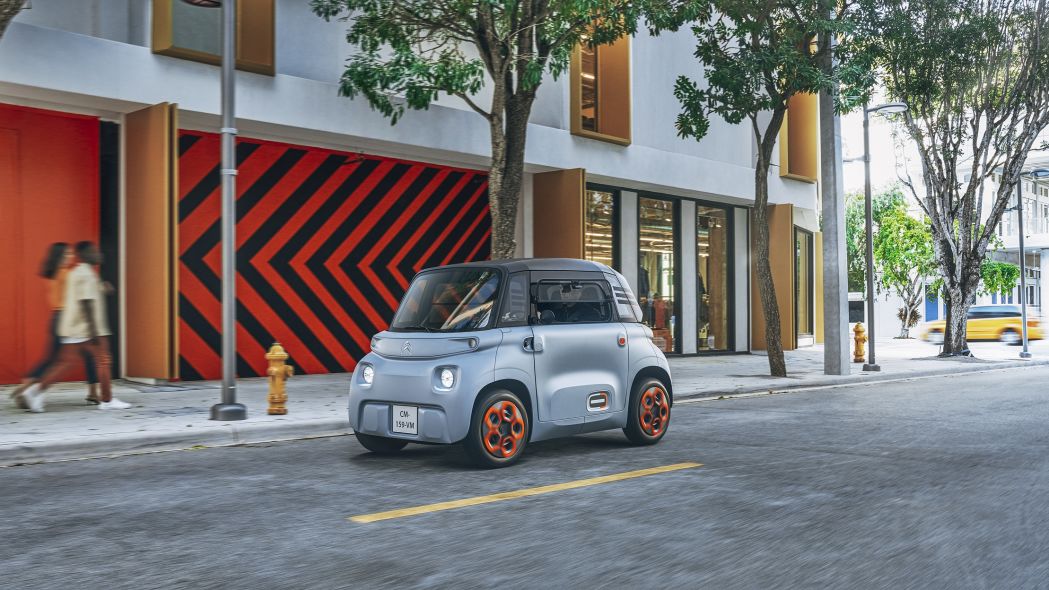 In France, anyone from 14-years-old and up can scoot around in the Citroën Ami. In other European cities, that age is 16. These numbers were initially a little concerning, however, given the car's maximum speed is 48 kph (28 mph), it's not such a crazy concept.
The car can be recharged in just three hours from any regular 220v plug outlet and has a 5.5kWh battery under the floor that can run for up to 70km (44 miles) in one go.
The day has come: Citroën introduces AMI 100% ËLECTRIC and makes electric urban mobility available to all! #CitroënAmi #ËlectricForAll #InspirëdByYouAll pic.twitter.com/q0poDRJ9b8

— Citroën (@Citroen) February 27, 2020
A nice touch Citroën added to the Ami is its side windows that open manually by tilting upwards — in similar fashion to its iconic 2 CV.
If these numbers and options weren't enough to have you running to your nearest Citroën dealership, perhaps these next sentences will. If you opt for the two-year long-term rental you simply have to pay $22 a month after the initial installment of $2,900. Alternatively, if you'd rather buy it outright the cost is an affordable $6,600.
Fully electric, compact and available from 16 years old without a driving licence, here is Citroën AMI. Available soon with Free2Move carsharing to revolutionize mobility in Paris. #ËlectricForAll pic.twitter.com/Zw8NG1bXqa

— Free2Move (@Free2Move) February 27, 2020
Another option on offer, if you're not quite sold on it yet, you can rent it from the Free2Move European car rental service for 29 cents per minute.
The carmaker will start accepting orders from March 30th in France, followed by Spain, Italy, Belgium, Portugal, and Germany in the months after. Deliveries will start in June in France.
innovation
Dalibor Farny, who claims to the be the only person in the world making Nixie tubes, talks about his mammoth-sized project that has consumed his life. Farny's work includes making calibrated displays for NASA and Nixie tube clocks for exhibitions.