The fastest street-legal supercar promises the closest feeling to driving an F1 car
D12 can reach a maximum speed of 223 mph.
Delage, a French automaker, has declared that their hybrid supercar D12 will be the world's fastest vehicle for public roads.
The company earlier declared that the D12 hybrid supercar would revive the brand, which was founded in 1905 and ceased operation in 1953, back in 2019.
The car, which will only be produced in 30 pieces and sold worldwide, will come with two canopy options: the Speedster and the F1.
The closed canopy is replaced by a smaller windshield attached to the front of the Speedster, and a small wind deflector is added to the F1 version.
They have a somewhat similar appearance, although there are some noticeable distinctions. The only interior covering on the Speedster is a windshield up front. It has an entirely open top. But the F1 has a smaller wind deflector compared to the Speedster. Delage also provides a halo and helmet if this thing feels too fierce. That's how crazy it is.
Three different driving options are available depending on how you feel, thanks to the removable and repositionable cover over the cockpit.
The 7.6-liter V12 engines that power both versions of the D12 produce 612 lb-ft (832 Nm) of torque at 6,200 rpm and 976 horsepower at 8,200 rpm; but the electric motors that are added make the difference. While the Club only receives a 20-horsepower electric motor, the GT gets a 110-horsepower electric motor.
The GT version's additional electric motors result in 1,100 horsepower (820 kilowatts). The Club model, in contrast, produces 1,010 horsepower (753 kW) despite weighing 200 pounds (90 kg) less. Compared to the GT, which weighs 3,086 pounds (1,400 kg), the D12 Club is lighter at 2,888 pounds (1,310 lb). A single-clutch gearbox with eight speeds is paired with the engine.
The automobile is reportedly capable of reaching 62 mph (100 kph) in 2.4 seconds. The company is sure it can also break the Nurburgring lap record.
The D12 has two open-top driving configurations, each costing $190,000. However, clients may get both for $260,000 and save $20,000 in the process. Of course, this cost is in addition to the vehicle's startling base price of $2.3 million. Customers can also request a helmet and protective halo.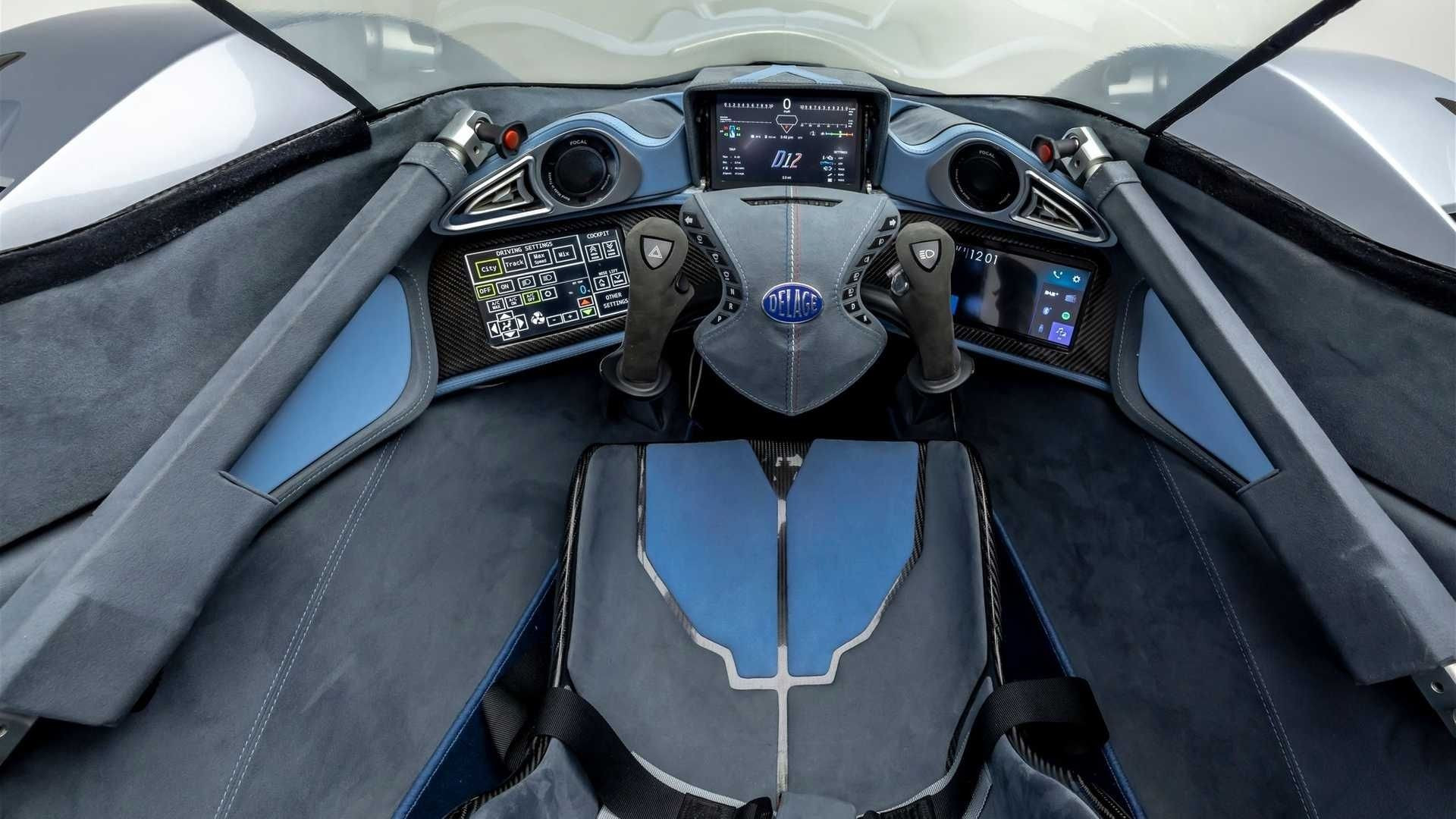 The D12's unconventional seating arrangement, which pairs the driver and passenger, gives the supercar a fighter jet-like aspect. A team of seasoned racers with 16 FIA world titles has been testing and developing the D12 at the French Formula 1 track at Magny-Cours.
Delage wants to build just 30 D12s but has not stated when manufacturing or deliveries will start.
science
Go inside the discovery of the largest species of bacteria ever found by modern researchers. T. magnifica will change textbooks.