Honda's New Urban EV Concept Is A Futuristic Reboot of the Old Civic
Honda jumps into the EV market with a new vehicle and power management system.
Honda is following the trend of VW and reinventing one of its classic cars as an EV. The first generation Honda CVCC was an instant hit when it hit American roads in the 1970's and it will soon make a return as an electric vehicle.
[see-also]
The Urban EV Concept was unveiled at the Frankfurt Auto Show, where Honda's CEO Takahiro Hachigo announced it would hit European tarmac in 2019. Unfortunately for fans in the states, there are currently no plans for an American release.
Not many specification details of the car have been released, we don't know its expected range yet, but the concept does look cool. It looks a bit like the original Volkswagen Rabbit but with a uber minimalist interior that features a range of screens including a screen on the inside of the passenger doors that act as rearview mirrors.
The car is designed to carry 4 passengers. According to a Honda press release, the car "showcases the company's vision for the world where mobility and daily life are seamlessly linked. The on-board advanced Honda Automated Network Assistant acts as a personal concierge, which learns from the driver by detecting emotions behind their judgments. It can then apply what it has learned from the driver's past decisions to make new choices and recommendations."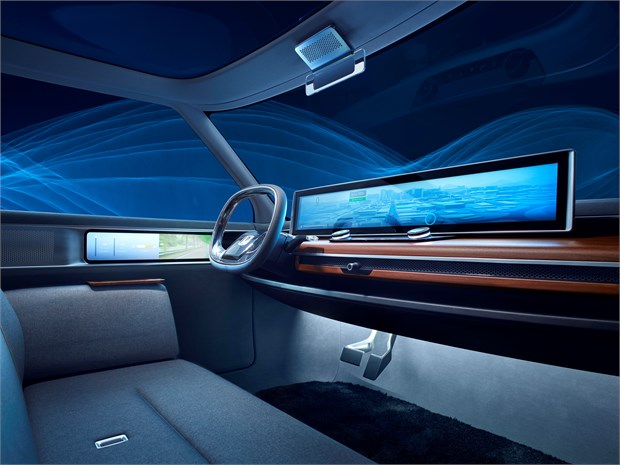 The car's release came as part of Honda's wider electric vehicle strategy that includes the new Power Manager Concept. The Japanese carmaker has been seen to be dragging its heels into the EV market but is back firmly amongst the EV players. The Power Manager Concept is a vehicle-to-grid system that allows vehicle owners to push excess energy from their car back to the grid. Tesla has claimed this kind of system prematurely degrades electric car batteries. But a recent experiment from European utility company, Enel, found that found that battery life can actually be extended when stored electricity is sold back to the grid. The system also offers financial incentives for drivers. Selling electricity back to the grid may be enough to offset the cost of electricity that is needed to keep a vehicle for a whole year.
Philip Ross of Honda Motor Europe told the press in Frankfurt, "We will incorporate electrified drivelines in two-thirds of cars sold in the region by 2025. The introduction of our Power Manager system supports and reinforces our commitment. It uses advanced technology to intelligently integrate the electric vehicle into the wider power network, so it is no longer just a consumer but also a contributor to the grid. It underlines our pledge to develop a more sustainable mobility model."
Honda to test its V2G connectivity
Honda plans to test its V2G connectivity in western France using its new Smart Power Management system by the beginning of 2020. If successful the system can have a significant beneficial impact of balancing out electricity grids that already rely on renewable energy. On a smaller scale, vehicle owners could use their cars to absorb excess energy from their homes' solar panels and then use this power when sun levels are low. This would mitigate the need to purchase expensive residential storage battery systems.
science
A walk-through of a selection of six fossil discoveries of 2022 showcasing the technologies and exclusive comments from the scientists behind them.