'Tryal' Is the Winner for Rizoma's New 'Future of Motorcycling' Design Challenge
The new electric motorcycle concept points to the versatility of electric motorcycle designs.
The Rizoma design challenge sets out to highlight the best ideas for the 'Future of Motorcycling.'
The competition, organized by Italian motorcycle accessory design studio, Rimoza, recently announced the winner of its competition as the electric motorcycle concept called 'Tryal' designed by Erik Askin.
Electric motorcycle design
Erik Askin, the Associate Design Director at New Deal Design in San Francisco, put together a concept with a rounded, triangular body and a battery pack built into the downtube.
A monoshock on the swingarm and an inverted fork at the front of the motorcycle make up the Tryal's suspension.
A modern-day mini-moto
As Electrek reports, Ansin describes the motorcycle as "a modern day mini-moto."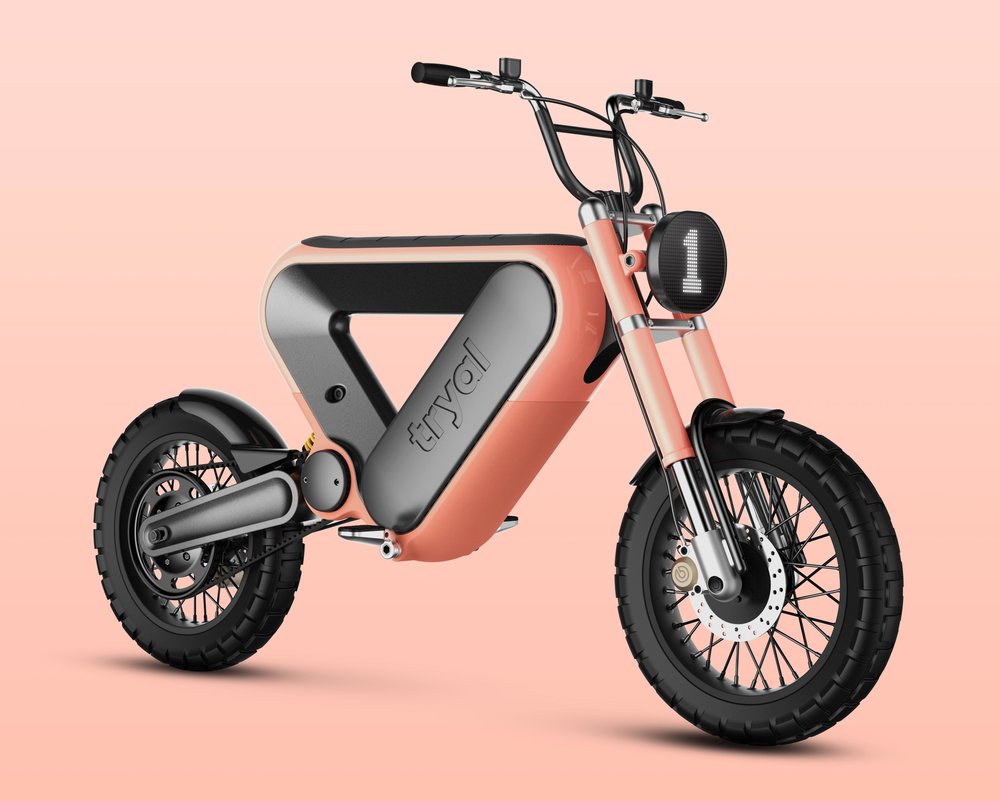 "The future of motorcycling will hinge on getting more riders on two wheels. Among an industry catering towards performance and horsepower, the Tryal Bike offers a friendlier approach. Simple, approachable and most importantly … fun, this is a bike that is easy for anyone to ride."
"Bold colors, clean iconic forms, and fun features such as the customize-able dot-matrix headlight, makes the Tryal an exciting new choice for future riders. A modern day mini-moto with 14" wheels, electric drive train, and upright geometry the Tryal is a blast for learning or simply a fun way to get around town."
The Rizoma challenge
Rizoma was founded in 2001. It started off as a small design workshop located near Milan and is now an internationally recognized leader in aftermarket motorcycle hard parts.
This year was the first iteration of the design company's new Rizoma design challenge.
The Rizoma design challenge, the company says, sets out to look for "designers, engineers, and students to show us the future of motorcycling."
"Professional, hobbyist, or student; all entries will be accepted and judged by a combination of popular vote and selection by industry leaders. Finalists will be based on the technical, innovative, and artistic merits of each submission."
While the design concept might never be built, it provides a tantalizing glimpse into the versatile, highly stylized nature of electric motorcycles of the future.
As the competition winner, Erik Askin won $5,000 in vouchers for parts from Rizoma.
science
With many scientists still unhappy with the IAU's definition of "planet," it's possible the debate will never be resolved!